Nobody enjoys paying ATM fees. Unfortunately, sometimes there's no way around them. It's all too easy to find yourself needing cash in a hurry, and all the closest ATMs charge transaction fees. You may decide you have no choice but to accept. Most of us will grumble a bit, take the cash, and feel as though we were robbed in the process. One of the last things you want to do is lose money, especially when it's not necessary. To steer clear of ATM fees, it helps to plan out your cash needs in advance. Here are six tactics for avoiding transaction fees on your next outing.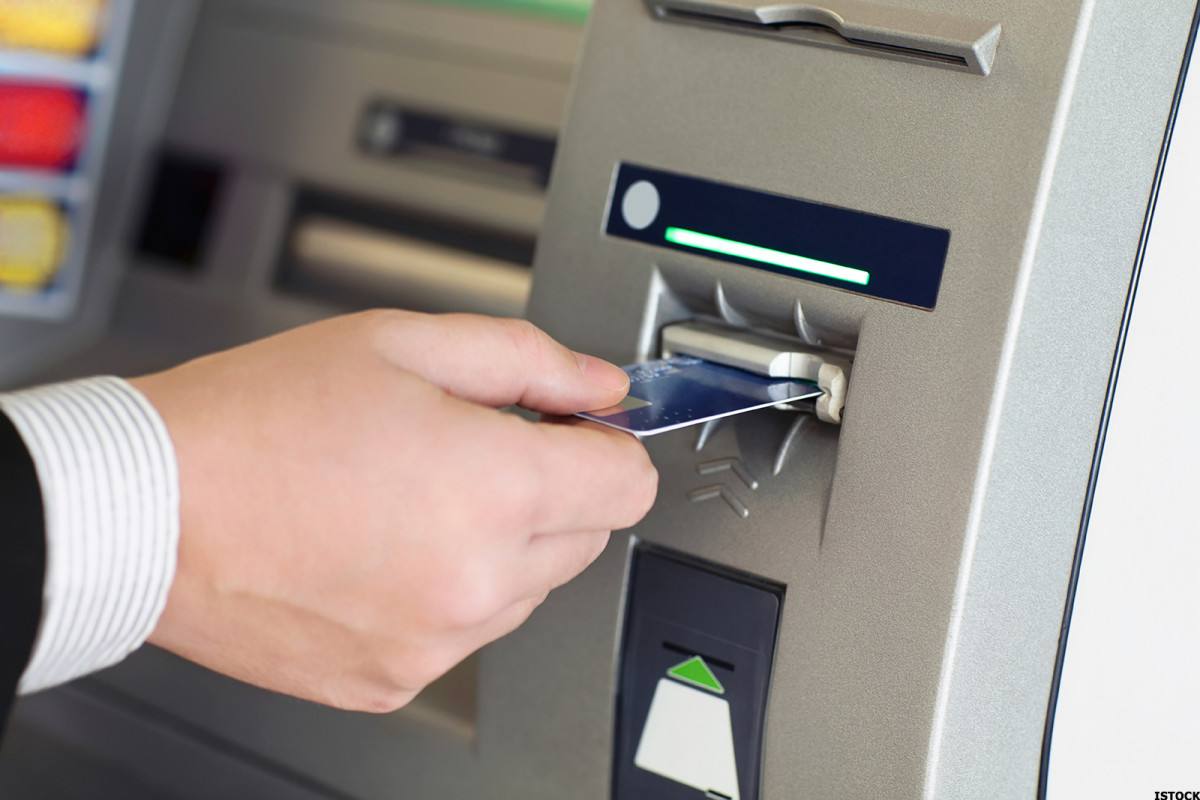 1. Choose a Bank That Doesn't Charge Fees
Start by taking a look at your own bank and reading up on their ATM policies. Your bank likely has a list of ATMs you can use without paying a fee, usually tied to their brand or network. Take note of affiliated ATMs in your area so you know exactly where to go when you need to make a withdrawal. Some banks don't charge any fees for ATM usage or even offer reimbursement when you do get charged a fee. You might have to change financial institutions to take advantage of these benefits, so do your research to determine the best choice. It's not a bad idea to switch banks, especially if you can get better interest rates and benefits along with the move.
2. Stick With a Debit Card
You won't need to access an ATM if you curtail your use of paper money. There are still plenty of reasons to use cash in today's world, like making a garage sale purchase or supporting your neighborhood lemonade stand. However, you'll avoid those pesky ATM fees altogether if you make the majority of your purchases using a debit card. There are more benefits to using a debit card than avoiding a visit to the ATM. A debit card attached to your bank will record your transaction history for more effective budgeting. Debit card transactions are also quicker and cleaner than purchases carried out with cash. Furthermore, you can cancel a card if it's ever lost, whereas any lost cash is gone forever.
3. Go Digital
Using a debit card can almost always help you make purchases from a business without resorting to an ATM. But what about when you need to move money between individuals? Say you're buying a couch you found on Facebook Marketplace but don't have cash handy to complete the sale. One solution might be to dive into the growing realm of mobile payment services. Apps such as PayPal and Venmo are revolutionizing how people exchange money. Now it's easier than ever to reimburse a friend for lunch or buy that couch from an internet stranger. The exact amount can be sent and received without cash ever entering the picture.
Payment apps provide a quick, safe, and efficient method for completing all your small financial transactions. Another growing trend to consider is the digital wallet. Your smartphone can store payment information in a secure wallet that can be used to complete transactions online or at stores that accept them. FSA forget about finding an ATM — you won't even need to carry a wallet, assuming you have your smartphone handy.
4. Request Cash Back When Using a Debit Card
When you're checking out at your local grocery store, cashiers often ask whether you'd like any cashback. That question might not even register in your brain anymore, given how many times you've declined, but it's worth reconsidering. Getting cashback as you make other purchases is an easy way to avoid ATM fees later. Most stores have limits on the amount of cash you can request when checking out. Typically these limits are prominently posted at the registers or provided as options to select when using a keypad. If you don't have an immediate need for copious cash, these limits aren't really a problem.
5. Maintain a Modest Cash Reserve
Of course, you won't always know in advance when you'll need cash. Situations pop up, and when they do, you can be right back to play the game of Finding an Acceptable ATM. More than likely, you'll also get hit with a fee. To avoid such situations, it makes sense to keep a personal cash stash handy. Don't go walking around with several Benjamins in your pocket, but carry enough cash for unexpected needs that might come up. If you prefer to have larger amounts of cash on hand, consider investing in a small home safe. If you think you might require cash, you can take out just what you need for the day.
If there comes a time where you have to visit an ATM, withdraw more than you need at that particular moment. ATMs usually charge a flat-rate fee, not a percentage. That means if you withdraw a larger amount, the fee makes up a smaller percentage of the transaction. Take out the bare minimum, and you'll end up having to make another visit with yet another fee.
6. Be Prepared
When seeking to avoid unnecessary charges, the trick is to put some forethought into where you're going and what you plan to do. The more prepared you are to make financial transactions, the better off you'll be. This includes, but is not limited to, ATM fees. If you know when you'll need cash and roughly how much, you can keep ATM fees to a minimum.
Proper preparation comes in especially handy when traveling. Research the area to which you're traveling to scope out ATMs or plan to cover all expenses with a debit card. When you're in a different state or country, there's no guarantee you'll come across ATMs affiliated with your bank. Be sure to tell your bank when you do leave the country, though. If you don't, they might put your card on hold, thinking it's been stolen.
Don't let ATM transaction fees blindside you. Instead, develop a plan to keep your money available when needed. By thinking ahead, you can prevent an ATM from ever siphoning away any of your hard-earned cash.